4 Signs of Water Damage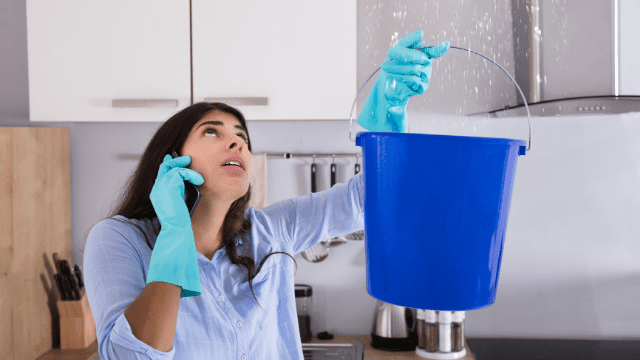 Some signs of water damage may be apparent before you have extensive damage. Depending on the issue and the sign itself, you may have caught a problem early or late. Regardless, knowing the signs of water damage in Tampa, Florida can help you better assess your situation. 
United Water Restoration Group of Tampa, Florida would like to point out a few signs of water damage. Recognizing these signs can sometimes save you money and from further damages. 
Sign #1: Swelling & Warping 
In Tampa, Florida, we deal with a good bit of rain. After any intense rainstorm or a series of rainstorms, you may notice that your front door, if made of wood, swells up and becomes harder to open. Swelling can happen after an organic material absorbs water and has no way of dispensing it. 
Sign #2: Damp, Musty Smell
Whether the water damage is big or small, after some time it will begin emitting scents that smell damp and musty. These scents are commonly referred to as the smell of water damage. As standing water gathers bacteria and deteriorates organic materials, it begins pushing off this smell. 
Sign #3: Water Pooling
One of the most obvious signs of water damage is water pooling or puddles spotted through the home. This should be an immediate red flag for water damage. Sometimes a puddle can be caused by a simple accident. Other times it can be the result of something like leaking pipes, broken water-related appliances, or structural leaks. 
Sign #4: Increased Utility Bill
If the other signs of water damage go unnoticed by sight and smell, they can be noticed affecting your wallet. In instances such as a broken or leaky pipe, water can leak behind walls. If you see a massive spike in your utility bill, it's possible there is a hidden leaking pipe. 
What To Do After Noticing Signs of Water Damage
If you notice any signs of water damage in Tampa, Florida, the quicker you act the better. United Water Restoration Group of Tampa, Florida can assist in finding and correcting the source of your problem. Our water damage restoration process can assist in bringing your property back to its normal, pre-loss condition. 
You can contact our service line at (813) 305-7538. This line is open 24-hours a day, 7 days a week, 365 days a year. Contacting our service line can place you in direct contact with one of our certified technicians in Tampa, Florida. They will ask you a few questions to better understand your problem and potentially have a technician sent to your property in as little as an hour!