5 Tips on Preventing Your Washing Machine from Leaking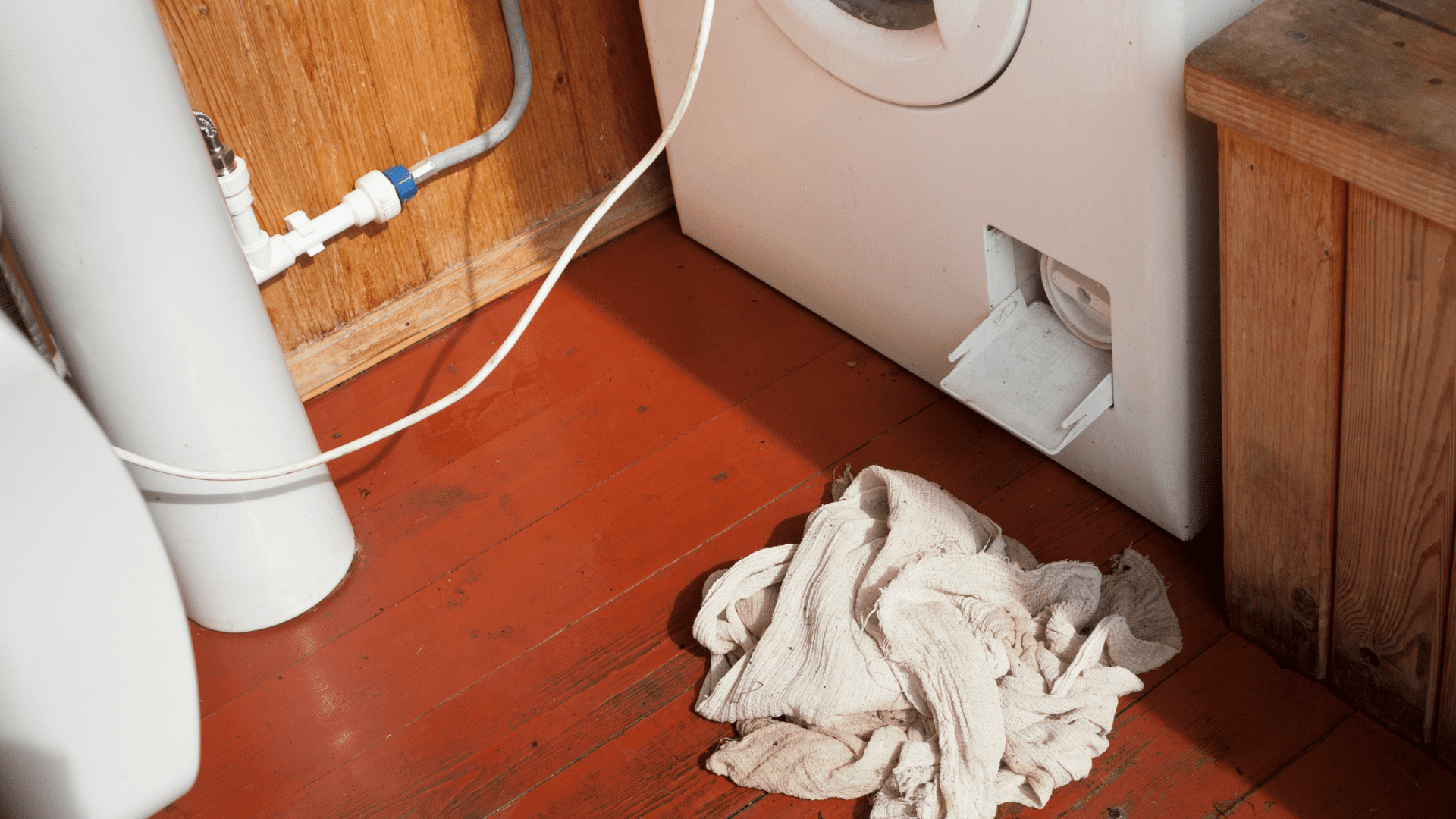 You hear a heavy, pouring sound coming from your home. Thinking it may be some rain you look outside to see it's a bright sunny day. Quickly realizing the laundry room is the source of the noise you run to check on the mysterious noise to find a pool of water seeping out of the room. Your washing machine has sprung a leak. These leaks can be bad if you have a large amount of clothing inside, but even if your clothes are safe, that wet floor is an inconvenience.
Stumbling upon this can be very frustrating, luckily there are simple ways to prevent your washing machine from leaking. Our experts at United Water Restoration Group of Tampa have some washing machine leak prevention methods to share with you that can solve this problem before it begins.
1. Excess Laundry Detergent
Excess laundry detergent doesn't necessarily make your clothes cleaner. Placing too much soap in the wash will cause an increase in suds. Each washing machine is equipped with an overflow tube that can cause soap buildup inside if suds are continuously spewing into the line. Water-softeners can increase the suds produced, contributing to a possible overflow backup.
If there is continuous residue buildup in this line, then there is the risk for a leak to form as a result of this overflow tube. Save money on using less detergent and preserve your overflow tube from leaks in the process.
Tip: You don't need to use as much detergent as your container tells you to. Using less is better for your wash. Just use slightly less than recommended to prevent your washing machine from residue buildup.
2. Overloading Your Washing Machine
The most common reason leaks occur is when you place too many clothes into the wash. The more clothes being washed, the heavier they are when drenched in water. This means the machine may "jump" around, causing hoses/connections to come loose and leak out onto the floor.
While a "jumping" washer is obviously bad and can leak, it can also damage the flooring it's standing on. We recommend checking your washer's user guide manual for information on load limits. This is another easy preventative against a washing machine leak, as long as you monitor it.
Tip: Try running the washer on a quick cycle with no clothes or detergent. If the leak stops then this tells you the leak is related to an overflow of clothes.
3. Lint Backup
Lint, yes lint, can be the very reason your washing machine drains are getting clogged. Lint comes off of clothes in both the wash and dryer. With a washing machine, lint will flow down the drain. Think about your bathtub with hair accumulation. The tub will eventually back up and drain slower than usual. This is similar to how lint accumulation will cause the washer to drain either slower or not at all.
Some machines do not regulate the outflow well, making the backup a potential leak at the hose connection. You can purchase a lint trap that can be placed into the hose and catch the debris as they flow out. This could be changed monthly, making it a saver from a huge water disaster.
Some washers come with lint traps installed. They can be located in top-loading washing machines where you pour the fabric softener. Lifting the top middle part exposes the trap. Make sure to clean this regularly as well.
Tip: Investing in a floating lint catcher for your washing machine can also catch MOST of the lint produced.
4. Clean the Door
If you use a front-load washer, then regularly clean the door seals with vinegar. Vinegar is a cleaning agent that is not abrasive like typical disinfectants. Mold and mildew can build up in these rubber gasket seals. Over time this can cause the seals to crack, making the water leak onto the floor whenever a wash is going on.
5. Connections and Hoses
First, make sure the washing machine outlet does not have any cracks. A crack here will cause the water to seep out of the hose, leaking into the wall or onto the floor. Check your water-filling connections – the ones that go into the wall and to the machine itself. Any leaks here will drip water onto the floor, causing damage to the surrounding environment. Lastly, if you have not replaced your hoses in a long time, consider investing in some braided nylon hoses, copper, or stainless steel models.
If a connection or hose fails, this means that ALL water in the machine will spill out onto the floor. This is why it is important to make sure you regularly take care of your washing machine. A leak like this will cause a massive amount of water damage to the area, needing to be professionally extracted.
Tip: Washing machines typically last between 8-10 years, meaning the connection hoses will last equally or less in time.
Where Do I Go if My Washing Machine Leaks?
To prevent washing machines from leaking, it is important to maintain your washing machine properly. If a leak does occur, water damage can result from the pool of water. Try to only run your washing machine when home. If a leak occurs while you're away from home, there is no way to stop it from pouring water out everywhere. We recommend only running these while at home so possible water damage is avoided.
There are washing machine leak detectors with automatic shut-off systems. These can be handy at regulating the in/outflow of water if anything goes wrong. Washing machines have a lifespan of 8 to 10 years. When it is closing in on these time frames, we recommend closely monitoring your machine for possible failure. 
Leaks happen, which can result in water damage to your home. If this does occur, we are here for you to help mitigate the spillage and restore the property to new. Water damage can be unpredictable, but there are ways to prevent it from happening. Give our water damage technicians a call at (813) 305-7538 if your washing machine leaks for us to inspect for possible damage and assist in repairing it for you.
Also, try out our blog on dryer lint fire hazards!