How to Repair Flood Damage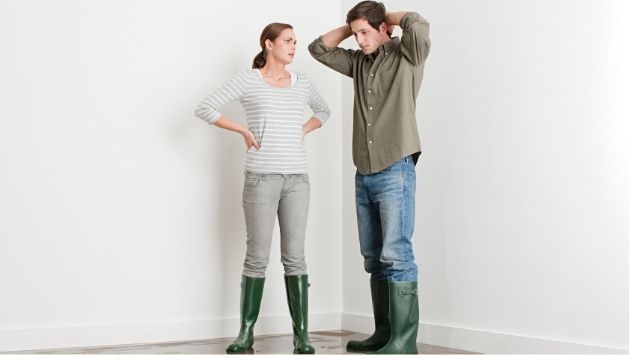 Experiencing flood damage at your property can be a traumatic experience that can change the landscape of your property within a matter of seconds. This situation is a nightmare that no property owner expects or wants to experience. However, it happens frequently, 1 in 50 homeowners each year file a water damage claim with their insurance. This accounts for nearly a quarter of all insurance claims filed each year and these numbers are growing. 
Your home flood may be the result of a faulty appliance, a burst pipe, severe weather, a damaged roof, or backed-up sewage. Regardless, after experiencing a flood at your property, you'll need flood damage restoration in Tampa, Florida to return your property back to a state of normalcy. United Water Restoration Group of Tampa can assist you with all your water damage and flood damage restoration needs. We would like to provide you with a few tips on repairing flood damage at your property. 
Step #1: Your Safety
Before going any further, the first time you should always assess in situations like these is your own safety. These situations can be dangerous. A flooded property can leave a building unstable and unsafe. Water can quickly cause instability and degraded structural integrity. There's also the hazard of dealing with potential electrical hazards at the property. 
Before deciding to undertake your flood damage restoration in Tampa, Florida, be sure the site is safe from hazards. Flood water can quickly render a property uninhabitable and unsafe. Your property is obviously important, but your safety and wellbeing are even more important. When you're worried about safety, you can contact our trained technicians to assist you. Their expertise and training will help them take every step to ensure safety at your property. 
Step #2: Assess The Flood Damages
After your safety has been ensured, your first task should be to assess the situation and damages at your property. While assessing the situation you should take note of the amount of damage, affected items, affected rooms, and you should also discover the source of the problem, like a leak in the roof. 
You should also write down a list of affected personal items. Items such as rugs, clothes, furniture, decorations, electronics, and other possessions. This will help you while filing a claim through your insurance. It will give them a better, more accurate picture of the damage dealt to your property and the items lost or affected. 
Step #3: Water Extraction
The next step in flood damage restoration in Tampa, Florida is to remove and extract the water affecting your property. This can be done using specialized vacuums known as wet vacuums. Trying to suck up water with a standard vacuum will likely cause damage to the vacuum. As the water is absorbed through the machine, exposed components will become damaged and short circuit the vacuum. Wet vacuums are specially designed to handle water damage and extract it. Using a standard vacuum will leave you with disappointment and a broken vacuum. 
You can also utilize fans, towels, and mops to extract the flood damage Clearing up the water effectively and properly is a very important part of flood damage restoration in Tampa, Florida. If you are unable to accomplish this task, our trained technicians can help. Our technicians come equipped with state-of-the-art tools for water extraction in Tampa, Florida. We can help remove any standing water and properly dry out your property. United Water Restoration Group of Tampa is always ready and able to assist!
Step #4: Disinfecting and Sanitize Water Damage
If you are able to successfully extract all standing water and dry affected areas, you can begin the next step of the process. This step of flood damage restoration in Tampa, Florida involves disinfecting and sanitizing affected areas. Floodwaters can be filled with harmful bacteria. Even after the water is extracted, the bacteria can remain. 
This step of the process can also help remove the potential threat of mold colonies. Mold colonies can very quickly sprout up after any water damaging event occurs at your property. Mold spores are microscopic and present in nearly every room. All it takes for them to grow and spread is moisture, an organic item, and warmer temperatures. Properly disinfecting and sanitizing affected areas can help reduce or eliminate the threat of a mold outbreak. 
Step #5: Toss Damaged Porous Items/Materials
Porous materials or items are objects that absorb water quickly and retain them or are damaged upon extraction. Items such as carpeting, tile, wooden fixtures, clothes, furniture, drywall, and insulation are porous and retain water easily. These items will likely require restoring or replacing depending on the severity of the damages. 
You'll need to spot affected items quickly. Porous items like drywall, wood, insulation, and carpeting can deteriorate quickly and move onto adjacent items. Clearing them quickly will help avoid further damage to your property. This step of flood damage restoration in Tampa, Florida is tricky if you are unable to locate damages behind walls. 
Step #6: Focus on Ceiling Damages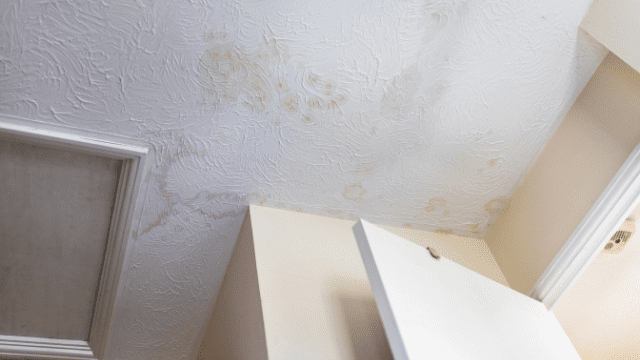 You'll want to be sure that no damage has been caused to your ceiling as well. Ceiling water damage can cause one of your most important defenses to fail when you need it the most. This type of water damage can cause further instability, leaks, discoloration, and persistent problems around your property. 
The ceiling is an important spot to check while handling flood damage restoration in Tampa, Florida. If left unchecked you may have further problems down the line. This step can be challenging and potentially dangerous as damaged wood may be compromised. Again, always be sure you are safe before undertaking these tasks!
Step #7: Replace or Restore Flood Water Damages
The final step of flood damage restoration in Tampa, Florida is to restore or replace affected items or materials. This can include anything from carpeting to drywall. Restoring or replacing these items is the final step to getting your property back to normal and should be handled with care!
It is understandable why a property owner may want to undertake their own DIY in restoring their property after the worst has happened. After all, it's most important to you as it is your property. While this idea isn't uncommon, it can be a costly one in the long haul. Restoration companies like United Water Restoration Group of Tampa work hand and hand with insurance companies to help pay the bill. While you can potentially get insurance money and do it yourself, any further damages caused will not be covered and may cause a lapse in coverage overall. 
We can assist you and help save you money, time, and the stress of handling flood damage restoration in Tampa, Florida. Our technicians are trained extensively and certified to handle a variety of problems. 
Our service line at (813) 305-7538 is open 24-hours a day, 7 days a week, 365 days a year. It can place you in direct contact with one of our trained technicians in a matter of a few minutes! United Water Restoration Group of Tampa is Tampa, Florida's #1 flood damage restoration and we can be at your property, ready and able to assist, in under an hour!