The Risks of Dryer Lint Accumulation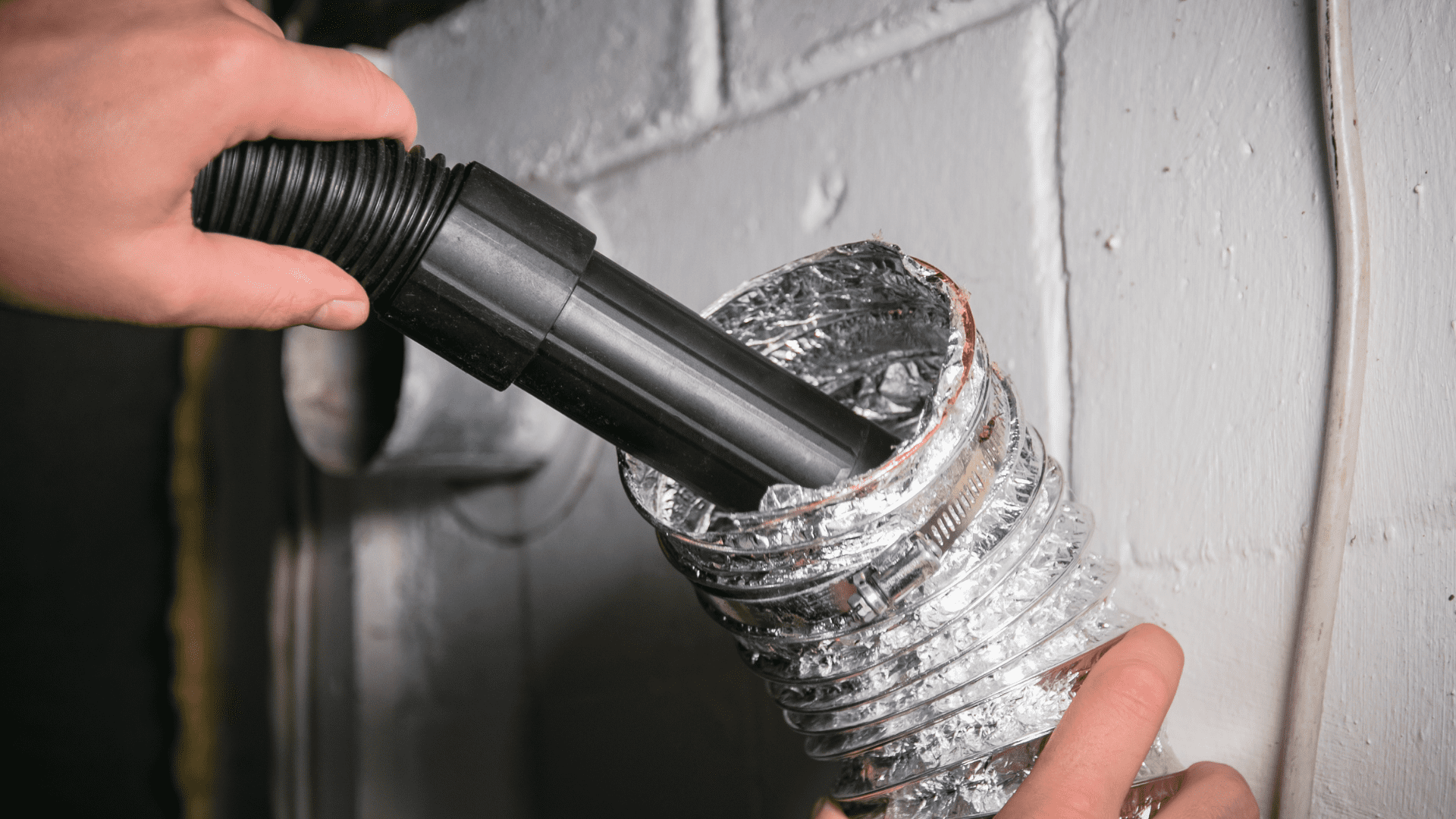 We all wash our clothes on a regular basis using contemporary technologies. Machines can make our lives easier, but we must still manage these complex machines. Dryer machines assist in the rapid drying of clothing in quantities, however, lint is a by-product of textiles when they are dried. Lint can accumulate on the dryer's lint screen and duct leading outside the home. A build-up of this dryer lint can be a deadly fire starter.
The fire services experts at United Water Restoration Group of Tampa wish to provide you with some advice on preventing a lint fire. Although some of these activities may appear insignificant, they are vital in avoiding a catastrophe at your house.
Dryer Lint is Not Just a Pest
Dryers produce lint, which we all know is annoying to deal with. While a dryer is a fire starter that can quickly sprout, posing a potentially deadly threat that may be readily avoided if you dispose of the lint regularly. Each year, 2900 home clothes dryer fires are reported to the U.S. Fire Administration. These burns result in approximately 5 fatalities, 100 injuries, and more than $35 million in property damage.
Cleaning the external dryer vent may take some time out of your day, but doing so could save you from a terrible fire. Surprisingly, the majority of these fires occur in the winter months. Dryer vents that are not cleaned cause 34% of these blazes. These kinds of fires can be avoided if you follow the recommended safety measures.
Make the Most of Your Dryer by Following These Guidelines
Every dryer has a readily accessible lint screen, but remember to clean it after each use. This is an easy method to prevent fires while keeping your clothes and appliances fresh. It should be cleaned regularly, rather than monthly. A build-up of dryer lint on the screen can impede the airflow. If this becomes clogged, heat may be lost as well as circulation. This screen can be cleaned to increase the efficiency of the dryer during its cycles. Always check for tears in the filter and replace it if necessary.
Although operating a dryer appears to be straightforward, there are several mistakes that you must avoid when drying clothes. Avoid overfilling the dryer or leaving it on when you leave the house. Place no plastics, foam, rubber, oil-drenched garments, or anything else that might catch fire in the dryer.
Because some stain removers include flammable chemicals, you must first wash them out. Gasoline, paint thinners or cooking oil-soaked clothing must be washed twice to ensure safety.
You may always adjust the dryer's temperature to create a more comfortable environment. If a fire breaks out, contact 911 immediately. They will dispatch the fire department to assist you in dealing with the problem. Refrain from opening the dryer due to the danger of creating more oxygen.
Lint in Your Dryer: What Should You Do?
The following are common signs of a clogged dryer vent:
Lint on-screen build ups up faster than normal

Lint particles suspended in the air

Odor following a drying cycle

Clothes are extremely hot to the touch

Musty odor on drying sheets

How to Clean Your Dryer Vent (Without Breaking the Bank)
All of this dust and pollutants clogged up in the kinked exhaust hose is a great location for lint from the dryer to start a fire. Cleaning the exhaust hose might be difficult, but it is possible. Typically, you would unplug the connection between the dryer and the wall exhaust port. Make sure to vacuum all three areas – including both ends of the connection between the dryer and wall – around the perimeter. If you have access to a clean toilet brush, use it to flush out all of the dust after cleaning. You may vacuum up any debris that formed on the ground once everything has been finished.
Another popular technique is to attach a long, flexible brush head to a screwdriver. They may easily rotate the brush and clean the interior of the tube while removing all of the dust. As long as the exhaust hose is cleaned on a regular basis, you'll be fine. This is by far the most effective method for avoiding a dryer lint fire.
If a Fire Occurs, We're Here for You
Remember to check your dryer's exhaust hose for excessive lint build-up on a regular basis. The lint trap may be simply removed after each drying cycle. This will assist to decrease the amount pulled into the exhaust pipe.
If your dryer's lint screen is clogged and no longer allowing the lint to collect, it may be difficult to remove. Professionally cleaning out a clogged dryer lint screen usually requires the services of a professional contractor or an appliance repairman. Our staff is prepared for any fire damage restoration needs, both minor or major. Our specialists are educated in smoke and soot removal.
Although fires can be avoided, we're here for you if anything goes wrong at (813) 305-7538. Before it's too late, protect your property from a fire. When you need us the most, we're here for you!
Try out our blog on tips to prevent your washing machine from leaking!